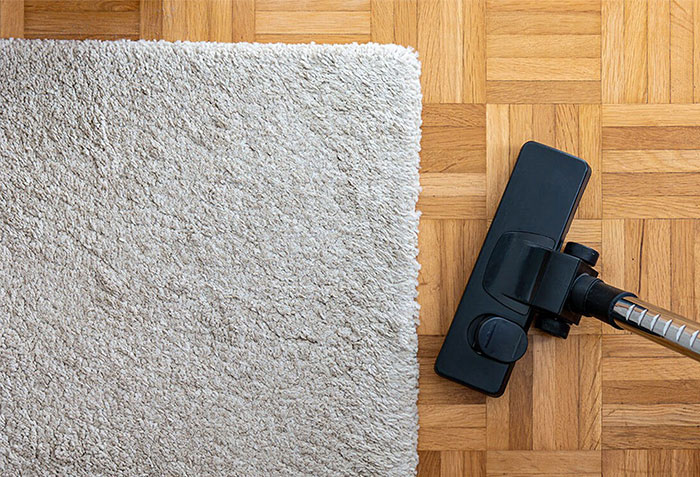 Daily Area Rug Care
Area rugs are an inexpensive flooring alternative for your home. This no-muss, no-fuss flooring option is fairly low maintenance as well. 
Vacuuming regularly is the most surefire to keep your rug looking great. By vacuuming up your rug, you are working to remove dirt, dust, and other debris that are present in the fibers. Debris can, over time, damage the fibers and give the carpet a worn and dated look. The amount of vacuuming necessary will depend on the foot traffic in the rooms in question. 
Ensure that shoes are removed before walking across your area rug as well.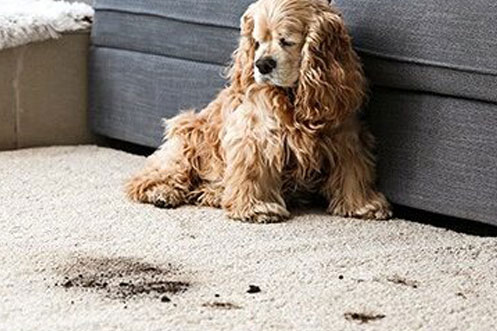 DRY MESSES
Use your vacuum for dry and solid messes like this playful puppy above! When finished you can spot clean messes with an approved cleaning solution.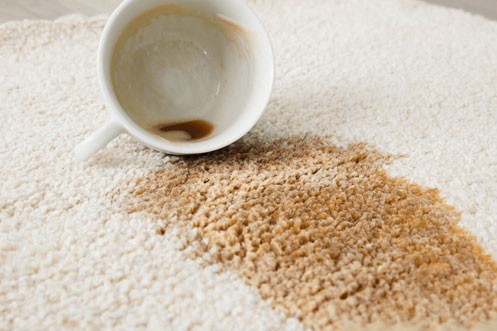 TOUGH STAINS
Liquid spills should be addressed quickly to avoid damage. The longer you wait, the more likely lingering damage is to occur. You can opt for a manufacturer-approved cleaning solution when tackling challenging spills.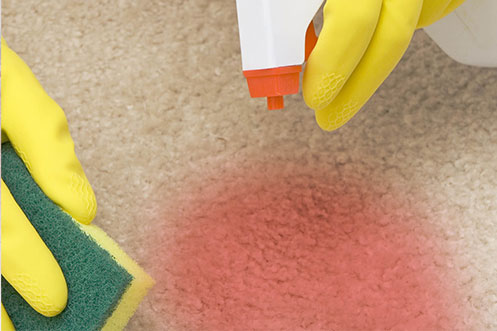 BONUS TIPS
Always pretest any new or unknown cleaning solutions before opting to spray them on your area rug. Whether it's an old shirt or a towel, it doesn't much matter. It's good to know how the solution will hold up before putting it on your rug.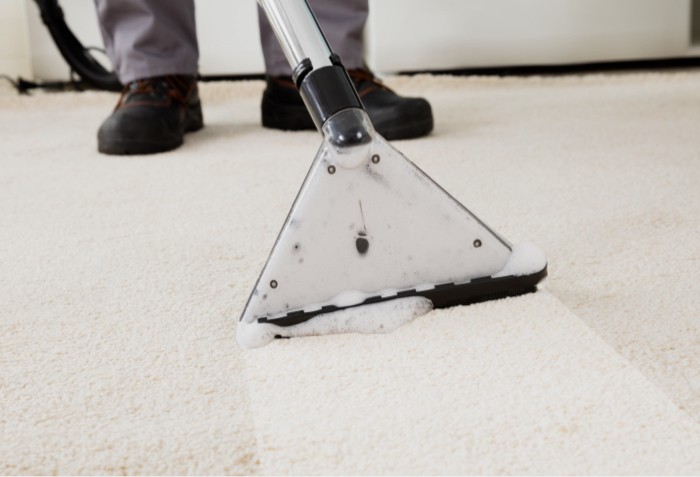 Floor Cleaning
When it comes to floor cleaning services, Ronnie's Carpet and Flooring has your back. We offer a wide range of floor cleaning supplies, services, and resources so that you can ensure that your floors age well over time and consistently look their best.
No matter the flooring material and the number of years it has been installed, Ronnie's can help. Learn more about floor cleaning services or browse maintenance guides today.